Norfolk Vehicle Storage provides a secure storage facility for Caravan, Motorhome, Boat, Trailer and Horsebox Storage for Norfolk, Suffolk and East Anglia.
We are the highest rated CaSSOA GOLD ACCREDITED storage site .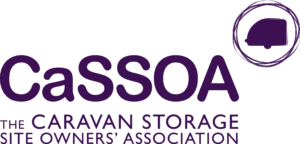 Norfolk Vehicle Storage has nearly 300 hard standing caravan and motorhome storage pitches, with your very own individually marked and numbered pitch. Where possible caravan pitches are driven in and out of the pitch, saving the hassle of reversing and the time motor moving out.
Security System & Access
Electric Security Gates with Individual Key Fobs
24hr Extensive CCTV
Secure Fenced & Banked Boundary
Intruder Alarm System
Permitted Access 6am – 10pm (Mon-Sun)
Contact us  01953 603 799 or email us
Services & Facilities
Pressure Washing Station with Soap Dispenser
Electric Hook up Pitches for Battery Charging
Airline Station for Tyre Pressure Checking
Calor Gas Bottles & Accessories for Sale
Fresh Water
Vermin Control
Fire Extinguisher Points
Contact us 01953 603 799 or email us
Storage Prices & Terms
From £1.00 a day
£365 per year Annual Agreement from September 1st
Any customer entering after September 1st will be charged on a pro rata basis
2 Instalment Dates September 1st & March 1st
Contact us 01953 603 799 or email us
Norfolk Vehicle Storage recommends . .
     
Contact us now on 01953 603 799 or info@norfolkstoragesolutions.com to discuss your vehicle storage needs.